WOLLI CREEK PRESERVATION SOCIETY
Protecting the natural and cultural values of the Wolli Creek Valley
WHO WE ARE
We are a volunteer community group caring for nature in the Wolli Creek Valley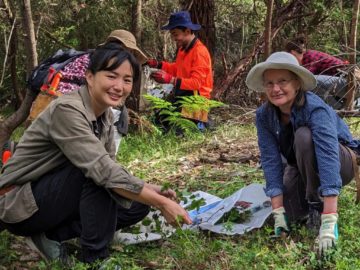 Protecting the valley
We protect, advocate and care for the valley's many natural assets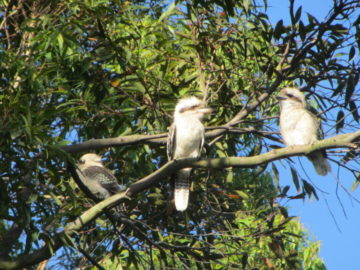 Wolli creek valley
A striking inner-urban green corridor of bushland and open space, including a Regional Park.
SUPPORT OUR WORK
Become a member, a volunteer, a supporter. Donate to help with our activities and campaigns.
What's Happening
Information about campaigns, planned events, and other valley-related activities.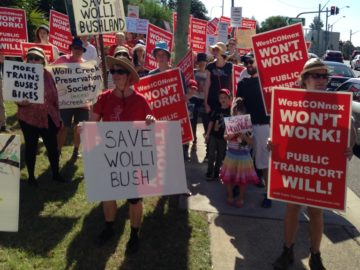 Our achievements
Our work includes successful campaigns, transformative bushcare and educational community events.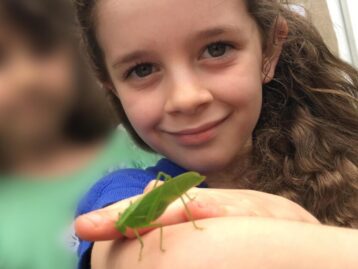 RESOURCES FOR CHILDREN
Resources to help children learn about nature and appreciate the valley and its bushland.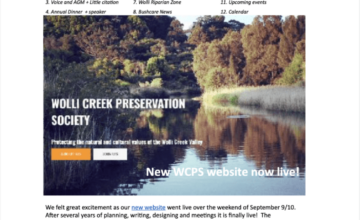 The September 2023 Update is now available for download from our website.  This edition was produced by a new stand-in editor, Peter Stevens (a man of many talents), and we […]
ACKNOWLEDGEMENT OF COUNTRY
The Wolli Creek Preservation Society would like to acknowledge and pay respect to the traditional owners of this land, the Cadigal and Bidjigal people of the Eora Nation. It is upon their ancestral lands that the Wolli Valley exists, and as we enjoy this area may we respect the knowledge forever embedded within the Aboriginal Custodianship of Country.