WHY WOLLI BUSH IS IMPORTANT
The Wolli Valley has the largest stretch of bushland in the inner south-west of Sydney, an area notably lacking in open space let alone natural areas. It is also remarkably diverse, having a wide range of ecosystems. Its survival has been a minor miracle of accidents and determined community action. That story is told elsewhere on the site.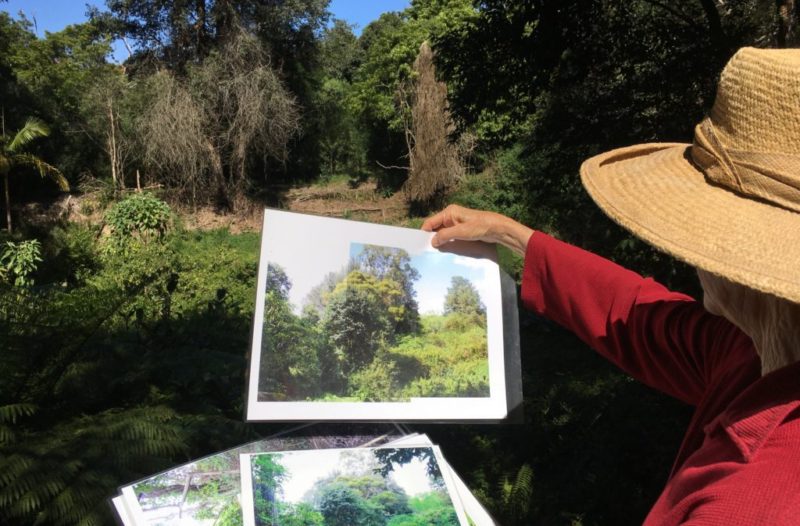 BUSHCARE WITH THE WOLLI CREEK PRESERVATION SOCIETY
WCPS is a wholly volunteer organisation that started bushcare in the Wolli Valley in the 1990s. Since then the number of our bushcare sites has expanded and there are now six volunteer teams working at various sites along the valley.
WHAT BUSHCARE IN WOLLI INVOLVES
We work on a general principle of 'tipping the balance' – altering the situation to favour the growth of local native plants and preventing the growth of non-natives. This involves a number of activities including:
Weed removal. This is the major part of our work. Volunteers learn to recognise weeds and how to remove and control them. We work in patches, leaving some vegetation untouched until adjacent areas have grown enough to provide alternative habitat for plants and wildlife.
Spreading native plants. We can speed up native spread by dispersing their seeds and other reproducing parts and by transplanting.
Planting. We only do this where natural regeneration is unlikely. We use Marrickville Community Nursery when large numbers of plants are needed as they grow them from seed collected locally.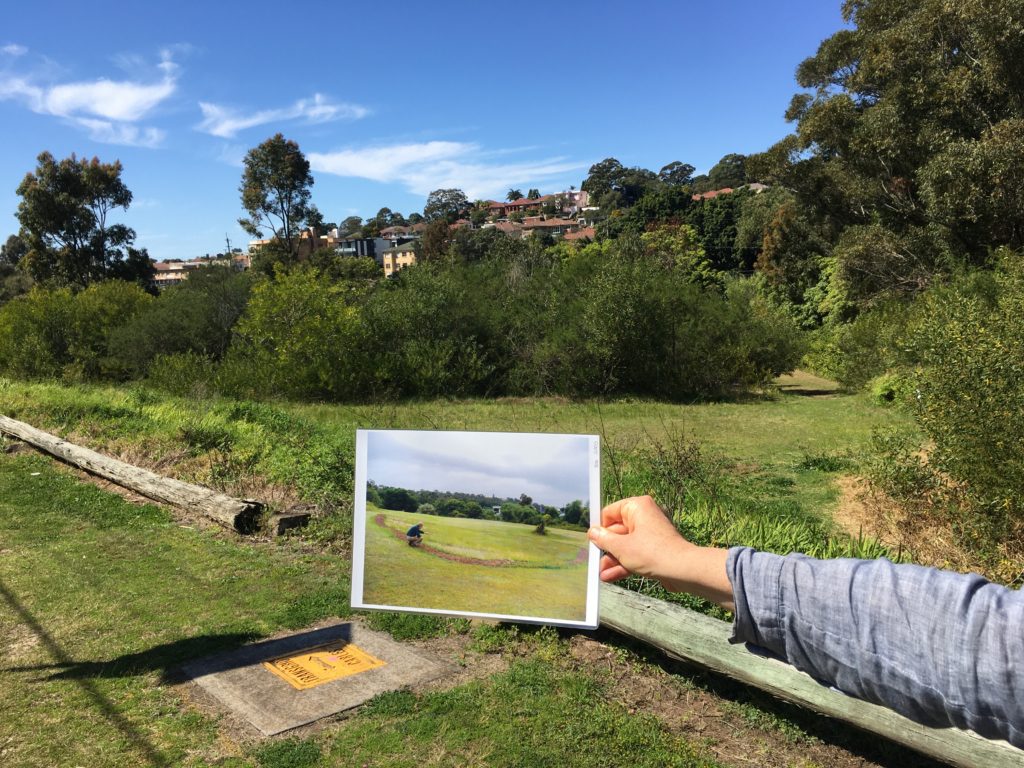 WANT TO GET INVOLVED? HERE'S WHAT YOU NEED TO KNOW.
We provide hand tools, belts and other useful gear, but not personal gloves.
We aim to make the work rewarding; there is great pleasure in working outdoors with like-minded people on important and sometimes challenging tasks.
Over time you can be part of making significant changes to protect and enhance the bushland in the valley.
Each team works on a site once a month from 9am to 12:30pm. This includes a break for byo morning tea and a chance to catch up. Sessions are currently held on Wednesdays, Thursdays, Fridays, Saturdays and Sundays.
The work can be physically hard and repetitive even for the most experienced. We organise to ensure that everyone works within their capabilities.
We work best when your attendance is regular and reliable – it helps a lot to know even a day in advance how many people are coming, so that tools etc can be provided and work planned.
We notify team members by email or phone early on the day if a session has to be cancelled (usually because of bad weather).
We ask volunteers to stick closely to the guidance and instruction provided by our supervisors (themselves volunteers) on plant identification and removal.
Safety. We work in areas with many possible hazards and place great emphasis on safety. We handle sharp tools, work with prickly or irritant plants, work on uneven and sometimes sloping ground. It is important to follow the guidance of supervisors to minimise these risks. You will need suitable clothing – long trousers, long sleeved shirt, a broad brimmed hat, closed shoes and gardening gloves.
If you want to become part of our volunteer team you will be made very welcome. Please contact our Bushcare Co-ordinator via bushcare@wollicreek.org.au for more information.