Minutes from Sydney Airport
The Wolli Creek Valley lies only minutes from Sydney Airport and is the only remaining natural bushland area of any significant size in the heavily urbanised inner southwest area of Sydney. Wolli Creek flows into the Cooks River at Tempe, which then flows into the northwest of Botany Bay.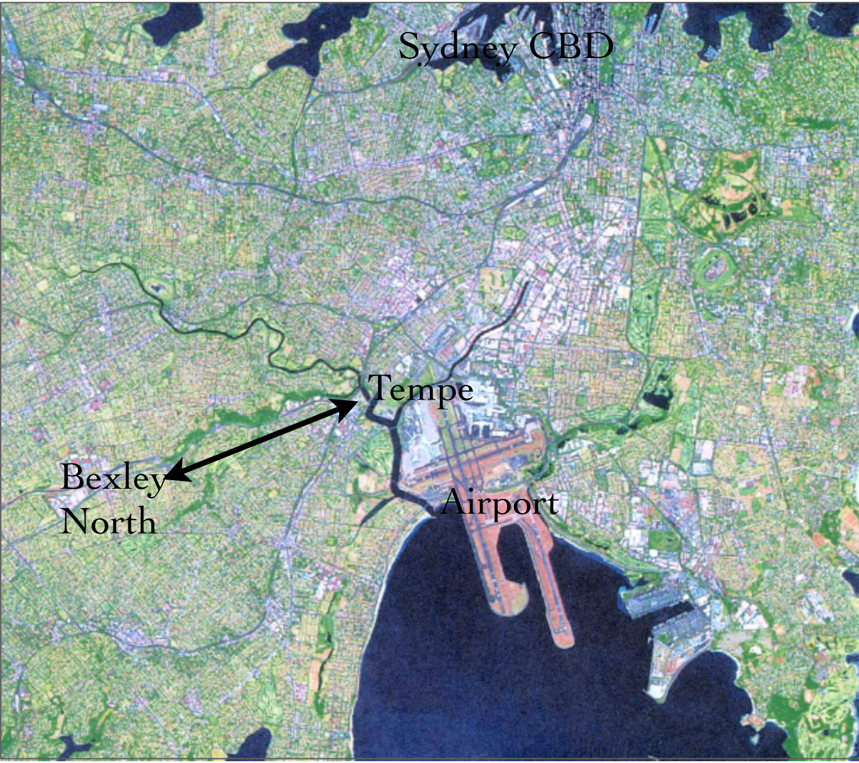 Easy access by public transport
Just south of Marrickville and Earlwood and the Cooks River, the Wolli Creek Valley is bounded by the suburbs of Earlwood, Turrella, Bardwell Park and Bexley North. It can easily be accessed by train on the T2 Airport line, as well as by buses.
Walking track through the valley
You can walk through the Wolli Creek Regional Park from the western end of the Two Valley Trail (TVT) near Bexley North station to Wolli Bluff, near Waterworth Park and Tempe. For more on the TVT see also the National Parks website.